Hello,
I have a Intel NUC that I cannot seem to get to work with LinHES, What is interesting, is it does not respond to key strokes at all. and sits at "Double bind mount attempt" It just sits there. I can get it loaded up on a virtual machine no problem, but I for the life of me cannot get this to work. Bios is pretty basic, I was able to get Ubuntu working fine after I did a BIOS upgrade.
Attachment: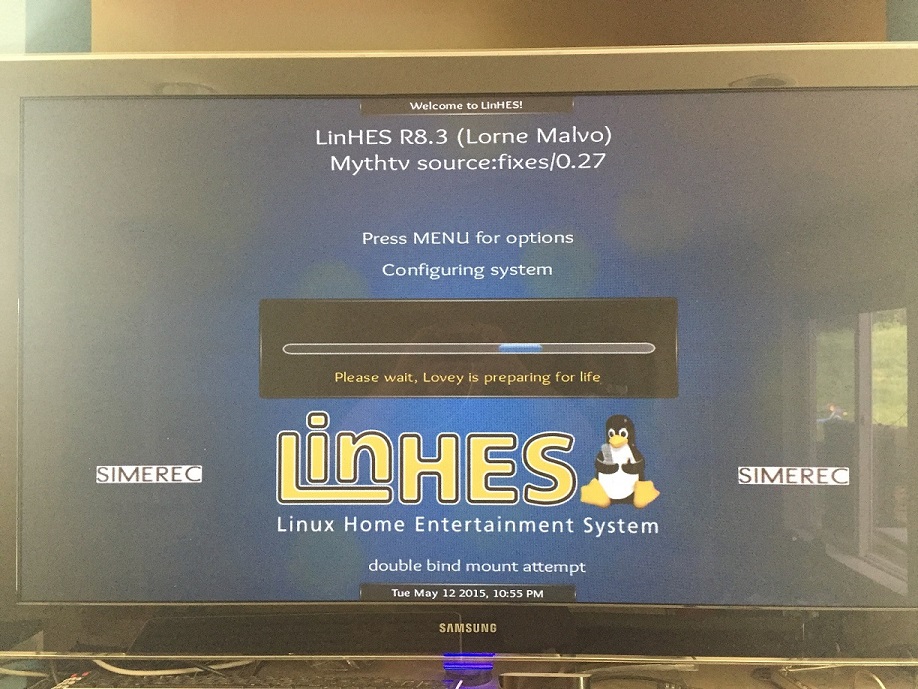 Photo-2015-05-12-17-07-58_2068.JPG [ 244.48 KiB | Viewed 12934 times ]
I tried installing it multiple times, and each time it stops there. I can reboot the box, and things boot up ok. The interesting thing is if i hit the power button, it shuts down perfectly fine. Displays the shut down sequence almost like if you did a control + alt + delete. or issued init 6.
I was thinking about trying to hack things up a bit to see if there is a process that is timed out or something.
Any suggestions or help would be awesome! I want to get away from Microsoft Media Center!

Thanks,
Michael